about us
contact us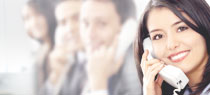 Headquarter
Add: The North Side, 2nd Floor, No. 8 Pinggong Er Road, Nanping Technology Industrial Park, Zhuhai, PRC
Tel: 0756-8699668
Fax: 0756-8699368
Company Profile
Your present position is:
About Us
> Company Profile
TO PROVIDE YOU WITH A MORE BRILLIANT LIFE
Cost efficiency and environmental friendliness are core elements in modern lighting. LED lighting has gained tremendous attention and popularity over the years as it is proven to be energy-saving and at the same time provide excellent illumination effects.

Our principal wholly-owned subsidiary, Zhuhai Hongguang Semiconductor Company Limited ("ZHHG"), specializes in designing, manufacturing and supplying high quality LED lighting products which comply with Mainland China, European Union, Australia and New Zealand safety standards. Established in 2010, ZHHG focuses on producing SMD LED and premium quality lighting products for residential and commercial application. Over the years, ZHHG has become a top-notch LED producer and our end customers reached out as far as to Australia.

ZHHG's manufacturing facility is situated in Nan Ping Science and Technology Park, Zhuhai City, Guangdong Province, PRC and is equipped with the latest technology, state-of-the-art equipment, modern quality control practices and expertise from a team of professional engineers and supporting staff.

ZHHG has registered twenty eight Patents with the State Intellectual Property Office of PRC.

We are committed to our product quality and our environment. ZHHG has been accredited with ISO 9001:2015 and IATF16949:2016 to ensure we established structured controls over material quality, production performance and defective prevention.


In addition to our pursuance of exceptional quality, We also strive to provide our clients with competitive pricing, accurate delivery time, excellent customer service and a wider range of product offerings. The management team consists of professionals with years of LED manufacturing experience with a common goal to achieve higher standards and obtain leadership in this competitive industry.